How You Can Wear Red (For Summer or Winter.)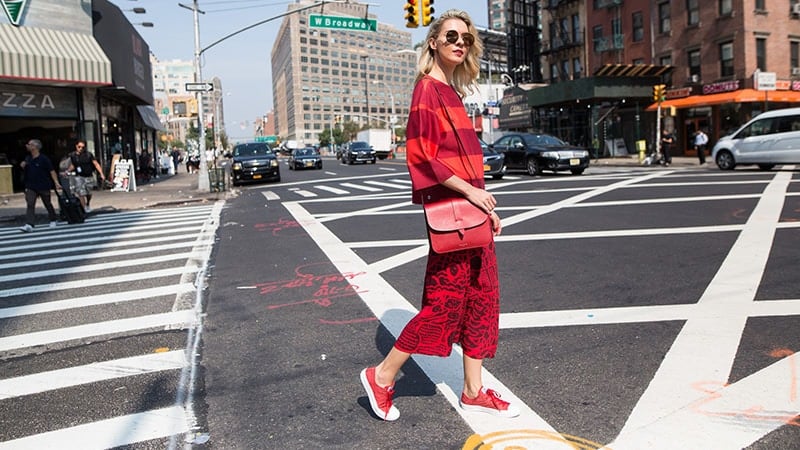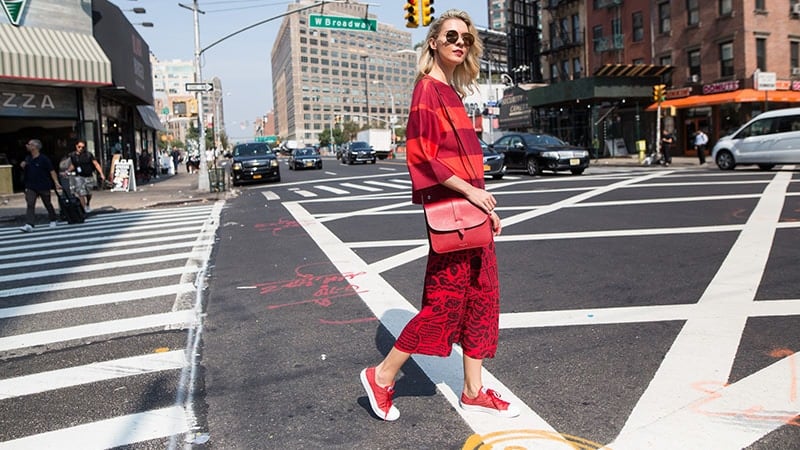 From runways to the streets, the boldness of red is spreading like wildfire. But, creating the right red look takes some knowledge and practice. So, before you go madly throwing on every piece of ruby, crimson, and candy apple red clothing that you own, read these tips. Whether it's your favourite hue or your first time rocking the shade, we can show you how to wear red the right way and really nail this season's look.
I See Red
Both business women and daring fashionistas already know the benefits of strong willful red.  It may be a power color but, going red all over is completely stylish as well. So, if there was ever a time to rock a pair of red pants with a red blazer, red top, and red shoes, it's now. While there are many ways to wear the look, the rule is to choose a bottom and jacket in matching shades. Then, mix things up a bit with a top that's lighter, darker or patterned.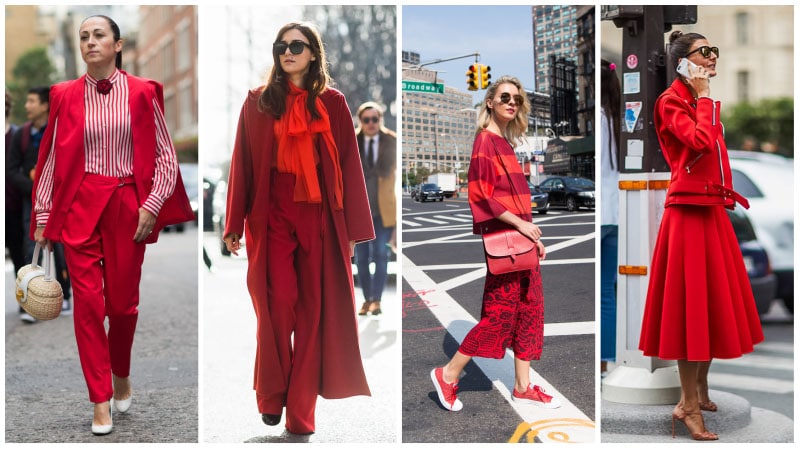 Red Pants & Skirts
Too much red? Start slowly by focusing on your legs instead? Opting for a pair of red pants or a red skirt can still create statement without feeling over the top. To keep the look balanced, just remember to make your legs the focus of your outfit by completing your look with basic colours and classic designs. Something as simple as a red midi skirt with a white T-shirt, denim jacket, and black sneakers can look seriously stylish.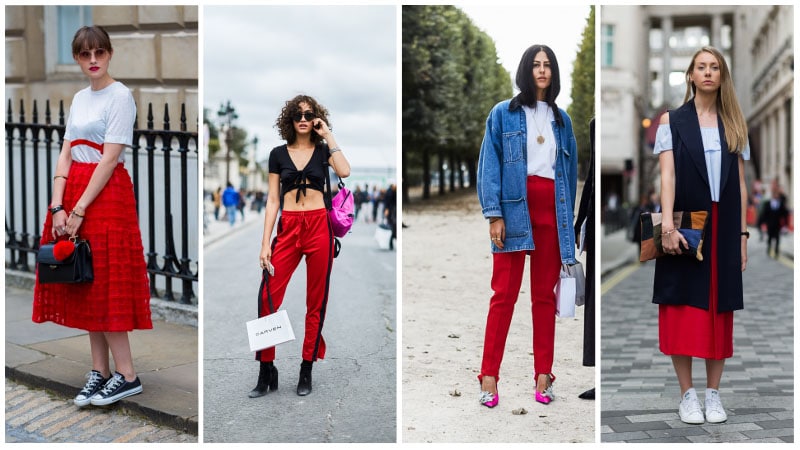 Red Coats and Jackets
When it comes to rocking red in cooler weather, there's no better way than with a red coat or a jacket. The chic outer garment will instantly turn up the drama and style of your look for an impressive ensemble. There is no halfway with red so whether you choose a trench coat, cape, blazer, or leather jacket, make it bold and eye-catching. Keep the rest of your look minimal and subdued with your favourite black pants, a casual sweater, and a pair of low heels to team stylishly.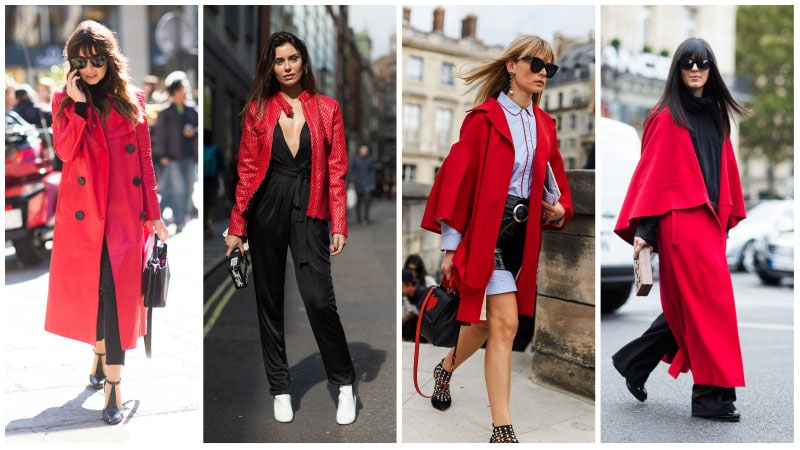 Red has a reputation of being intense and dramatic, but it can also be chic and romantic. To give this trend with a feminine and flirty look, combine your favourite red pieces with pastel pink designs. The colors are complementary and can easily create a contemporary and fashionable look. Although it's often thought that red and pink shouldn't go together, we're here to tell you that it should. Just remember to compliment and not compete. Try a pastel pink top and bright red skirt for yourself, and you'll feel that romance afoot.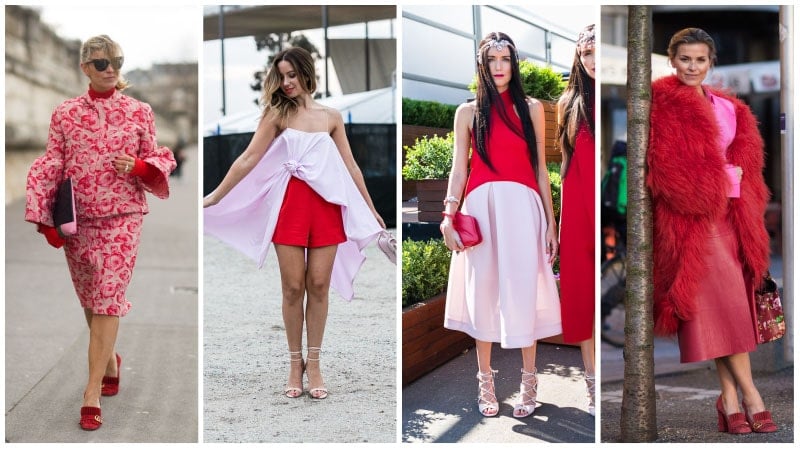 Red on Top
The best thing about a bold colour like red is that it can turn any garment into a statement piece. The bold color is perfect for tops and blouses and can make simple styles stand out, and unique designs really shine. So, whether you're rocking a pair of jeans with a red T or a pair of velvet trousers with a red ruffle top, you're sure to look stylish.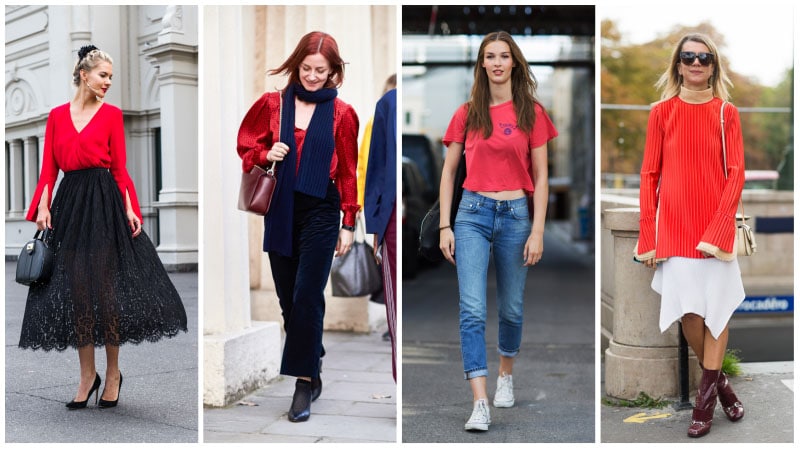 Red Comfy Casuals
If you're searching for a way to spice up your usual weekend denim look, you should consider injecting a bold red statement. By just adding a red item or two to your outfit, you can make your casual ensemble infinitely more stylish and trendy.  While jumpers, coats, and even dresses all look great in a fiery red, you should consider rocking a gingham shirt in the vibrant colour. Gingham never tires and is another popular trend this season. Combine both to create a winning look.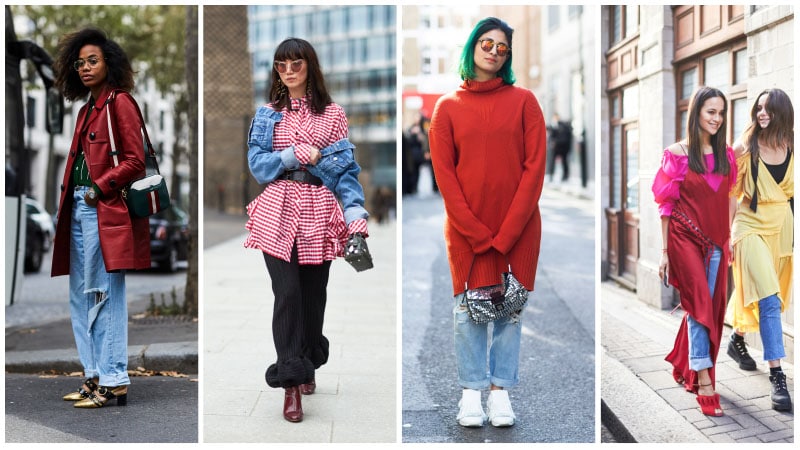 Red & Sleek
While red looks great with denim, it is stunning with leather. The combination of the bold color and tough fabric is an intense and edgy one. Red with leather makes a statement and lets people know who you are. It can be a difficult combination to own, but if you are confident, then this is your avenue. This companion works especially well for evening events. Some lace up boots would complete the outfit.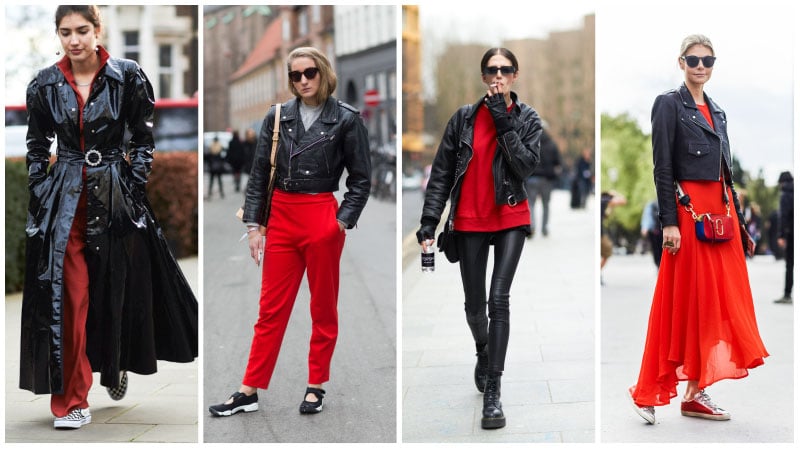 Patterns can be a fun and playful way to rock the red trend this season. Although they can often seem more intense than full color, patterns can actually subdue a vibrant red hue by breaking up the bright tone. Nothing is more fashionable than your favorite patterns worn with style. All you need to do is pick your favourite pattern. While florals are always a safe choice, you should also consider checks, tartan, gingham or stripes.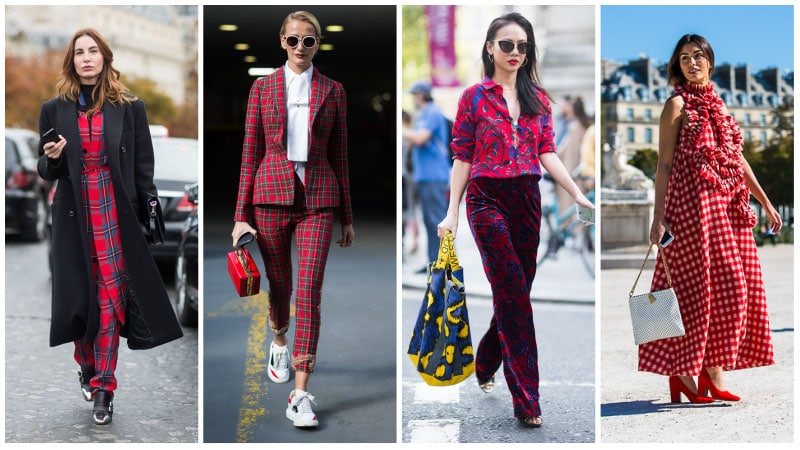 Red Warmth
What better way to warm up this winter than with a cosy red sweater? Not only will the jumper keep the chills away, but the colour will turn heads. To complete a great look, style your sweater with a pair of nude elegant trousers. Finish with a pair of leopard print, slip-on mules and a skinny black belt. You'll feel comfortable in this outfit in an understated but undoubtedly glamorous way.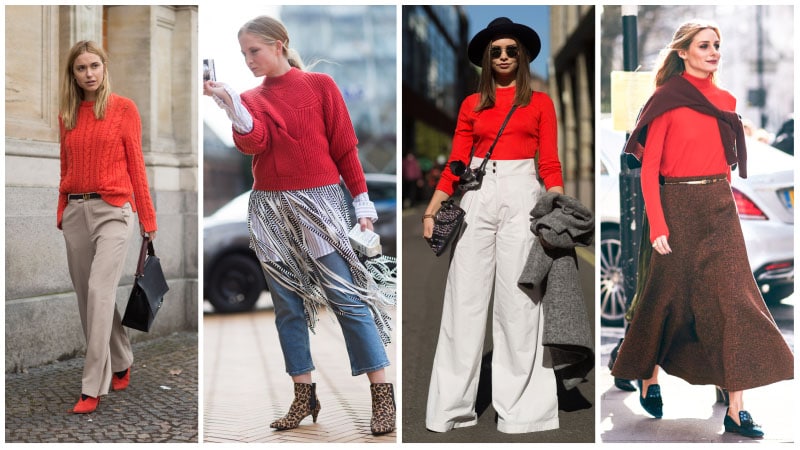 Red Accents
Don't shy away the boldness of red, just because you prefer a more minimal colour palette. The beauty of this season's colour is that it's so versatile and can be tailored to suit anyone. So, if you don't quite feel like rocking a red outfit, why not opt for red accessories instead? Thanks to the boldness of their color, these fiery accessories can make a statement which lift your outfit. Just stick to one or two pieces and keep the rest of your outfit neutral.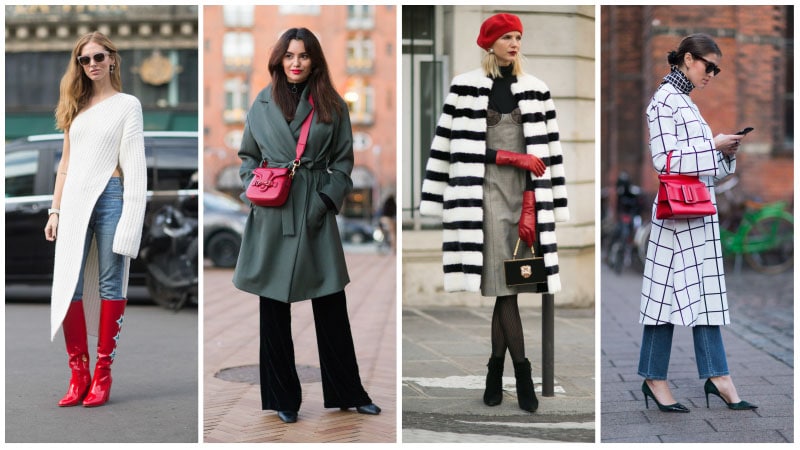 Find your red today!